South Pasadena Pastry Menu
Available Now!
Specialty Pastries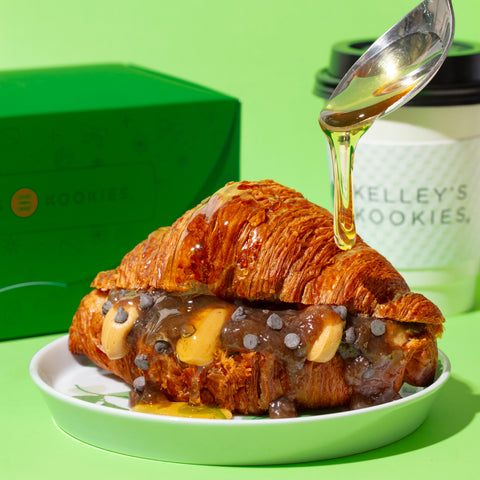 The Foster Croissant
A banana foster with a twist! A honey drizzled butter croissant filled with a banana foster spread, creamy peanut butter filling, and topped with mini chocolate chips and fresh banana slices.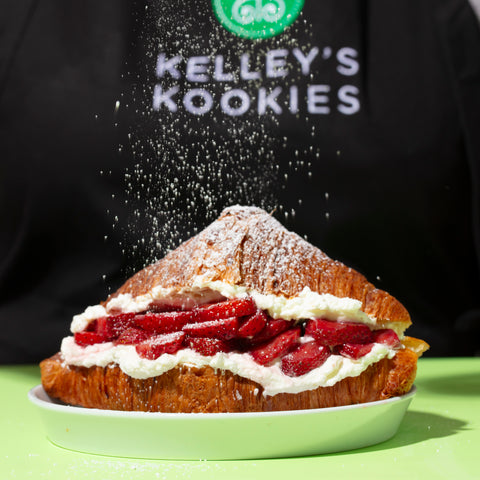 Strawberry Lemon Sunshine Croissant
Sweet strawberries paired with a lemon mousse placed into a flakey buttery croissant topped with powdered sugar.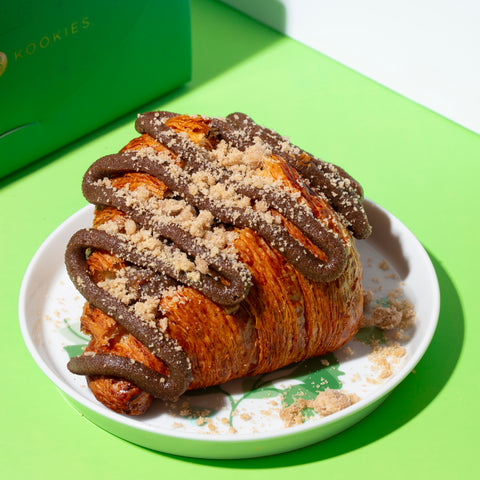 Pecan Pie Croissant
A pecan pie filling topped with pieces of Kelley's Kookies Pecan Shortbread placed within a perfectly toasted butter croissant that is topped with a cinnamon roll schmear.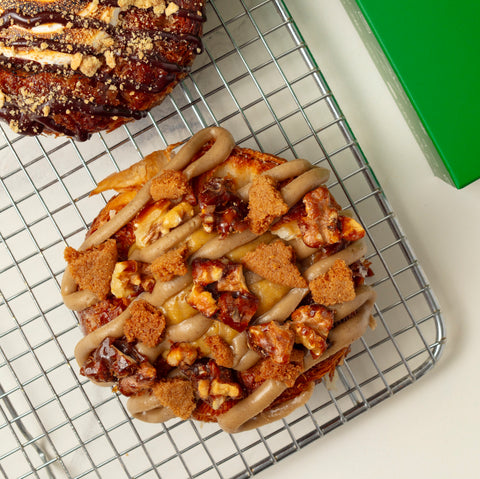 Pumpkin Pie Kouign Amann
The perfect fall pastry filled with a pumpkin pastry cream, drizzled with a maple brown sugar icing and topped with a crushed gingersnap cookie and candied walnuts.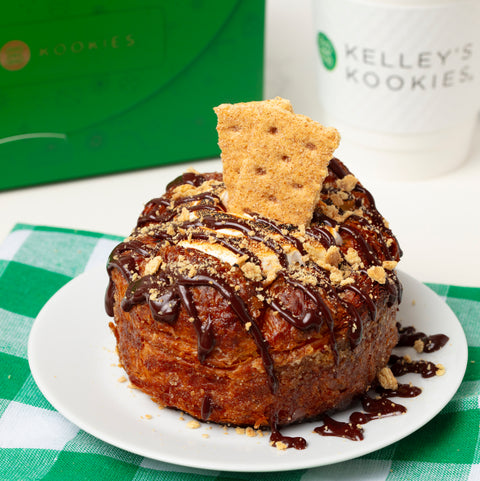 S'morin Good Time Kouign Amann
A decadent croissant pastry filled with toasted marshmallow fluff, drizzled with homemade chocolate syrup, and topped with 2 graham crackers and a homemade graham cracker topping.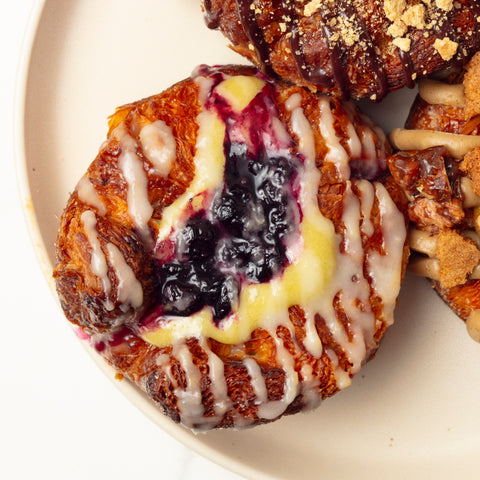 Lemon Blueberry Burst Kouign Amann
A perfectly sweet and tart pastry filled with a lemon curd and blueberry compote, drizzled with a lemon icing and topped with tanghulu blueberries.
Our croissant products are non-gmo and produced with French grass fed-cultured butter
Croissant dough with grainy mustard, jambon de paris, and gruyere cheese
Chocolate croissant filled with Nutella and garnished with hazelnut oil and maldon salt
Croissant filled with Sicilian pistachio cream and finished with pistachio glaze and pistachios
Croissant dough filled with vanilla cream then smothered in vanilla sugar to give it a crispy & crunchy texture
Croissant dough rolled in crimson berry tea, sugar, and salt, which makes it taste like fruity pebbles
Coffee cake muffin with blueberries topped with pearl sugar